We're very excited to be using another space in the Karori Bridge Club. We have been busy getting this space ready over the summer holidays.
First, we had to get rid of all the old walls in the space. This looked like a lot of fun but unfortunately we weren't able to do it ourselves. It was great to see a large open area once we got rid of all the walls.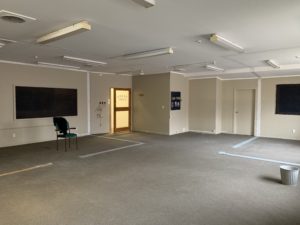 We've been working on painting all the walls. We've painted the room darker on one side so that we can use it as a stage area.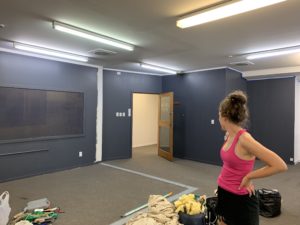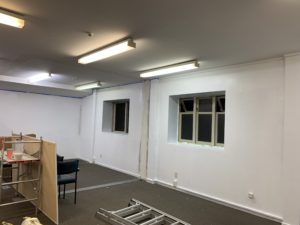 Then the carpet went down. It's soft and clean for the kids to move around on. We're really happy with the colour and texture.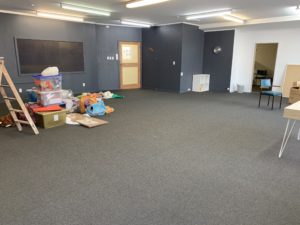 Lastly, we are moving our things back into the space. We're putting bits on the walls and making it our home. Soph from C&S is making our black stage curtains to finish off the room. Photos to come.