Holiday Programme
Date: Monday 8th July
Usual drama holiday programme – Year 1-8 students: 9.00am (drop off anytime from 8.30am) till 12.30pm.
Werewolf and Improvisation – Year 8-10 students: 1.30pm – 5.00pm
Price: $24.00 per day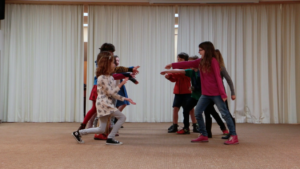 Where: Karori Bridge Club, 274 Karori Road, Karori, Wellington (Next to BP). Entry on the ground floor.
If you're interested in these holiday classes please feel free to Contact Us or Register Your Child now. I look forward to seeing you there.
We will be playing one of the students favourite games – 'Werewolf'. This game is only suitable for Year 4/5+ students. Enrolments are limited so please make sure you enrol quickly to reserve a spot.